Professor Sonyia Richardson Named Statewide Social Worker of the Year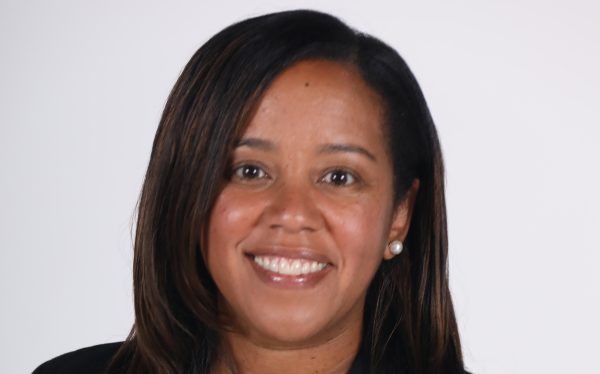 UNC Charlotte professor Sonyia Richardson has been named the 2021 Social Worker of the Year by The National Association of Social Workers North Carolina Chapter (NASW-NC).
The NASW-NC Social Worker of the Year Award is an annual award given to a social work professional who has demonstrated commendable social work practice and involvement with NASW and other professional, civic, and community organizations.
Richardson is an Assistant Professor in the School of Social Work and has over 20 years of experience in the field, with much of that time spent at Another Level Counseling and Consultation. While at her behavioral healthcare agency, Dr. Richardson and her team has focused on meeting the mental health needs of communities of color. She also has extensive research experience in areas including mental health (specifically suicidality) in regard to Black youth and intersectionality.
Beyond her work and leadership roles within the university, Richardson's passion for counseling and awareness of Black mental health is clear through her many years of experience within the community. Dr. Richardson is a member of Alpha Kappa Alpha Sorority, Inc. She is involved with wellness-based and resiliency initiatives at Novant Health. In 2020, at the recommendation of NASW-NC, she was appointed by Governor Cooper to the Andrea Harris Social, Economic, Environmental, and Health Equity Task Force, which seeks to address "the social, environmental, economic, and health disparities in communities of color disproportionally impacted by COVID-19." The task force released its first biannual report in December 2020 and will continue its work in 2021.
Richardson has been involved with NASW-NC for 10 years. She has served as an NASW-NC delegate for seven years and has also been a member of the NASW-NC Board of Directors. She also serves on the NASW National Private Practice Specialty Committee.
"Dr. Richardson is a true advocate for the social work profession. I am thrilled we are able to honor her leadership and commitment to our essential profession," says NASW-NC Executive Director Valerie Arendt. "She embodies what social workers do: promote social justice and social change with and on behalf of individuals and communities. Her contributions to social work and the state of North Carolina are immeasurable."
NASW-NC Board President Jason Scianno said about Dr. Richardson: "Her impressive resume, dedication to mentoring new social workers, innovative thinking, and commitment to service guided the NASW-NC Board of Directors' decision to honor her as Social Worker of the Year."
Dr. Richardson will be honored as Social Worker of the Year at the 2021 NASW-NC Virtual Ethics Conference and Awards Celebration on Friday, March 19, 2021.
---
The National Association of Social Workers North Carolina Chapter (NASW-NC) is a membership organization that promotes, develops, and protects the practice of social work and social workers. NASW-NC also seeks to enhance the effective functioning and wellbeing of individuals, families, and communities through its work and advocacy.