Vision and Mission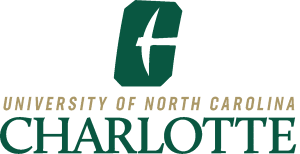 Vision Statement
The School of Social Work (SSW) at UNC Charlotte advances the health and well-being of the people of North Carolina and beyond, specifically focused on increasing equity, access, mobility, inclusion, belonging, and justice.
Program Mission
The School of Social Work strives to accomplish our Vision through innovative and experiential education, high-impact research, and collaborative community engagement.
Who We Are
The School of Social Work is comprised of 25 full-time faculty and 4 administrative staff members, with over 500 students in our Bachelor of Social Work, Master of Social Work, and Early Childhood Mental Health graduate certificate program.
Degrees
Our BSW and MSW degrees are fully accredited by the Council on Social Work Education. The BSW degree prepares social workers for beginning level (generalist) social work practice. The MSW is available via two program options; traditional (on campus) or Distance Education (online). We have two traditional plans of study – a 1-Year Advanced Standing program for those with a BSW, and a 2-Year traditional program. We have two online plan of study – a 2-Year Advanced Standing Distance Education program for those with a BSW, and a 3-Year Distance Education program. We invite you to view these program options to learn more.
Research
The School of Social Work views research as a critical means for advancing the mission of our profession. Most faculty participate in community-focused research that focuses on the needs of our state and region. Some of our current research focuses on mental health services, child welfare, violence against women, the service needs of the Latino community, HIV research, housing, homelessness, aging, and juvenile justice.
Service
Community and professional leadership are important elements of our mission. Faculty members serve on a variety of local, state and national boards and task forces.
Where to Find Us
The School of Social Work is located in the College of Health and Human Services (CHHS) Building. On the Campus Map, that is Building #63. Also find us on social media via Facebook, Twitter, Instagram, and LinkedIn.
UNC Charlotte
College of Health & Human Services
School of Social Work
9201 University City Blvd.
Charlotte, NC 28223-0001
Telephone (704) 687-7931/(704) 687-7938
Fax (704) 687-1658
​​An Invitation
The School of Social Work is the major supplier of social workers in the Charlotte region. We are proud of our students, faculty and alumni. We invite you to explore this website and visit our campus facilities to learn more!