Program Mission and Goals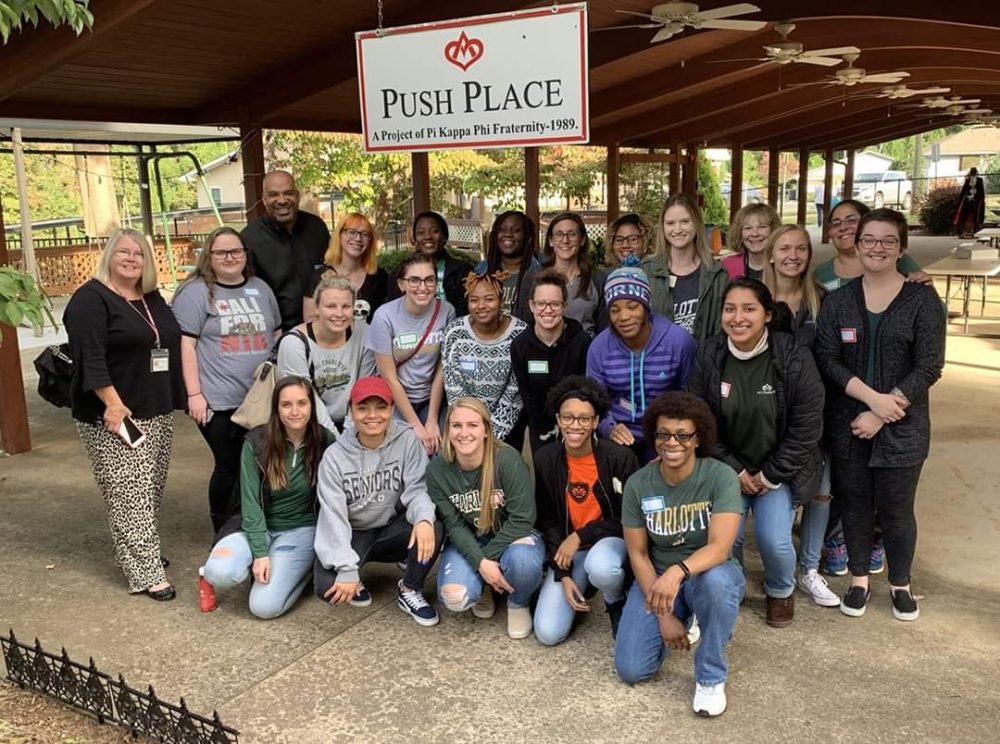 mission
The BSW Program educates students to become competent social work professionals in practice, research, and advocacy areas who are prepared to:
Promote community well-being by advocating and promoting diversity, inclusion, access, and equity.
Challenge social injustice
Pursue positive social change to enhance quality of life for all through:

A strengths-based, person and environment construct
A local, regional, state, and/or global perspective
Knowledge based on scientific inquiry driven curriculum

Engage, assess, evaluate, and coordinate on all levels (micro, mezzo, micro) with individuals, families, groups, communities, and organizations.
The BSW Program curriculum emphasizes effective social work practice in North Carolina's largest urban area, a rapidly growing multi-county setting where numerous vulnerable people, families and groups reside. The educational program promotes and secures a learning environment, accommodates a diverse student body including many first generation college students, and transfer students.
Goals
Graduates of the UNC Charlotte BSW Program will be able to:
Use a wide range of prevention and intervention methods in their practice with individuals, families, groups, organizations, and communities;
Apply ethical principles, critical thinking, and incorporate diversity, inclusion, and equity in their practice;
Recognize, support, and build on the strengths and resiliency of all human beings; and
Engage in culturally informed research practice, respond proactively to the impact of context on professional practice, and integrate all the BSW Program's core competencies in practice.
Graduates of the UNC Charlotte BSW Program will practice generalist social work in a manner that values service, social justice, the dignity and worth of the person, the importance of human relationships, integrity, competence, human rights, safety and scientific inquiry.
ACCREDITATION
The BSW Program at UNC Charlotte is accredited by CSWE (Council on Social Work Education). In 2016, the Commission on Accreditation reaffirmed accreditation for the BSW program at UNC Charlotte for 8 years. For more information, see Accreditation or School Assessment Data.