Path for Current UNCC BSW Students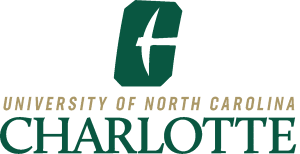 SCHOOL SOCIAL WORK LICENSURE PATH FOR CURRENT UNC CHARLOTTE BSW STUDENTS
Current UNC Charlotte social work students have the opportunity to pursue School Social Work Licensure. Students that successfully complete all requirements are eligible for recommendation for licensure to the NC Department of Public Instruction upon graduation.
REQUIREMENTS & STEPS TO LICENSURE
Internship & Practicum Course: Students will work with the UNC Charlotte Practicum Office to secure and successfully complete a two-semester practicum placement in a school setting during their senior year. Students will also be required to successfully complete the Practicum Series SOWK 3482/3484 with a grade of C or better.
School Social Work Course: Students will need to enroll in SOWK 4102: School Social Work course and pass with a grade of C or better. The course can be taken in the Students Junior or Senior year. The course is offered in the Spring semester and some Summers based on demand. Click here to find out more about Schedule of Classes and Academic Calendar & Deadlines.
School-based Elective: Successfully complete an approved 3-credit hour education-based elective (e.g., Introduction to Special Education/Diverse Learners) with a grade of C or better.
Submit Required Documentation POST Graduation: After graduation collect the following documentation:

School Social Work Licensure Application: Submit the completed application. The application can be found HERE.
Post Undergraduate Transcript: Copy of unofficial or official UNC Charlotte transcript providing proof of completing all coursework (i.e., conferred BSW), passed SOWK 3482/3484, passed SOWK 4102 School Social Work Course, and passed School-based Elective.
Practicum Agreement: Copy of Practicum Agreement denoting a school-based placement.
Final Practicum Evaluation: Copy of the final practicum evaluation.
The School Social Work Coordinator will review the paperwork and if everything is accounted for will write a formal letter of recommendation for School Social Work Licensure that will be sent to Teaching Education and Advising and Licensure (TEAL) Office and a copy will be provided to the student via email as well. Please allow at least 2 weeks for this process to be completed.
Please feel free to reach out to the School Social Work Coordinator with any questions or concerns.
SCHOOL SOCIAL WORK LICENSURE COORDINATOR
Jacquelyn Garcia, LCSW
School Social Work Licensure Coordinator and Lecturer
School of Social Work I College of Health & Human Services
Telephone: 704-750-1831 | Fax: 704-687-1658
jgarci43@uncc.edu